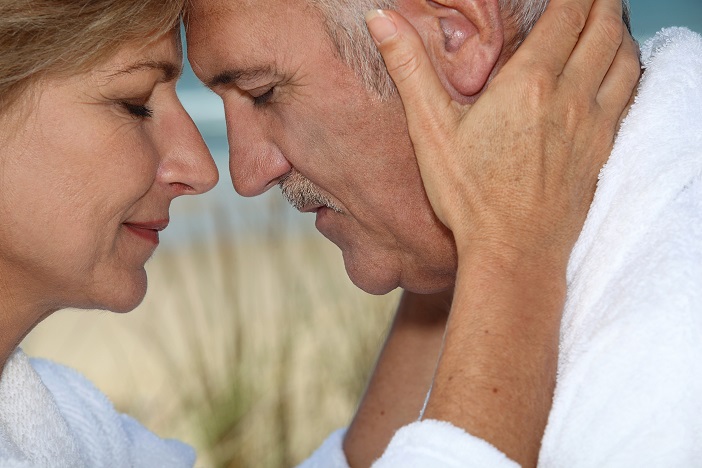 Sexuality is not limited to intimate relations with a partner. Sexuality encompasses self-esteem, body image, relationships with others and zest for life. Sexual thoughts and feelings are an important part of daily life. Intimacy includes the way you express yourself in relationships, like hugging, kissing, touching, expressions of tenderness, and body language.
Cancer treatment can cause a variety of sexual changes. Surgery, chemotherapy, radiation therapy or hormone treatment result in potential changes to all phases of sexual response. Psychological responses to the disease and treatment, such as grief, fear and anxiety can make it hard to feel close to your partner. Sometimes, other factors, such as cancer treatment side effects, may negatively affect a patient's sexual health. Subtle feelings related to weight fluctuations, changes in taste or smells, loss of hair, scars, and other body image concerns affect the way you feel about yourself and your interest in sex.
Changes in your sex life can take time and patience to remedy. The remedy may not work immediately; it will take time to experience improvement. Some changes may be short term and others may be permanent. Talking to your healthcare team before treatment can help you prepare for some of these changes. Talking to them throughout treatment will help connect you with the resources you need.